Life insurance is a type of financial protection for your loved ones. You pay an insurance company each month or year (this is called a premium), and if you die while your policy is active, the company will pay a sum of money to the person you choose as your beneficiary.
When receiving a quote for insurance, you must select a term length, payout amount, and beneficiary. Additionally, the insurance provider will ask you general questions about your health, pre-existing conditions, and personal information. If you regularly pay your premium, your selected beneficiary will receive a lump-sum payout from the insurance company after your passing.
What Is Life Insurance?
Life insurance is a contract between you and your insurance company that provides a lump-sum payment, called a death benefit, to your beneficiaries when you pass away in exchange for monthly or annual premiums. You can buy life insurance online or through an agent. It's important to consider your financial situation and long-term needs to choose the right coverage amount and length for your policy.
It is important to understand that the policies are divided into two main types: term and permanent. Term life insurance offers coverage for a specific period, such as 10, 20, or 30 years. On the other hand, permanent policies provide coverage for your entire life.
What Does Life Insurance Cover?
Life insurance policies cover various types of deaths, including those caused by illnesses, accidents, or other circumstances. When you pass away, the payout from the policy can be used by your beneficiaries to pay for your debts and various other expenses, such as:
Funeral costs and expenses related to end-of-life

Estate planning costs

Monthly bills and mortgage payments

Child care and college tuition

Medical expenses

Other financial obligations
How Much Life Insurance Do You Need?
There is no definite answer on how much life insurance you should get. To decide how much life insurance you require, many suggest multiplying your salary by 5 or 7. Even if some prefer multiplying by 10, there are better approaches than this.
To determine the appropriate amount of life insurance, calculate the monetary responsibilities you wish to safeguard (like income substitution and mortgage payments) and then deduct any resources your family could utilize (such as savings or current life insurance policies).
How to Choose the Right Life Insurance Policy Type?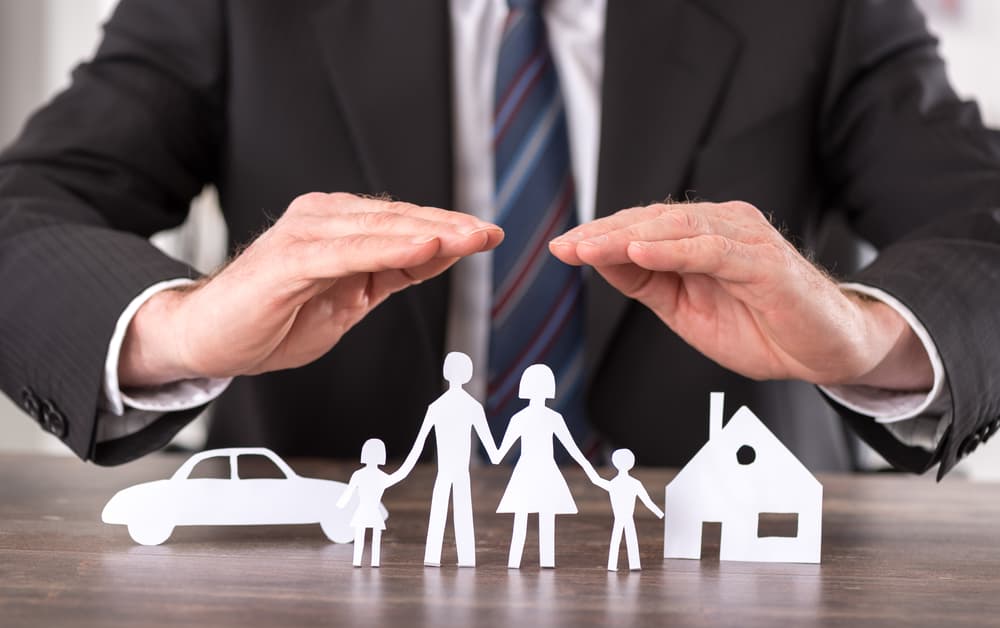 Different types of life insurance policies are available, including term life and permanent policies such as whole life insurance. When selecting your policy type, it is important to consider the cost of the premiums, the length of time for which coverage is provided, and your financial goals.
Term Life
Term life insurance is a cost-effective choice that provides coverage for a specific period of time, ranging from 1 to 30 years. Your beneficiaries will receive a payout if you pass away during the designated term. However, if you outlive the term, your beneficiaries will not receive any payment. Many individuals opt for term life to cover a specific expense, such as paying off a mortgage or funding college tuition.
Permanent Life
Permanent life insurance provides coverage for your entire life and will always pay out as long as you have paid the premium, regardless of your age at the time of passing. Various types of permanent life insurance may allow you to withdraw funds before the payout or adjust the payout amount over time. Most people select permanent life insurance when they intend to leave an inheritance to their loved ones.
Final Expense
Choosing final expense insurance is a more cost-effective option than permanent life insurance. Its purpose is to cover end-of-life costs like funeral arrangements, medical bills, credit card debts, and other similar expenses. People with stable finances but are concerned about their family members bearing the burden of these expenses commonly opt for this kind of coverage.
Rely on Pronto Insurance
Life insurance is a valuable financial tool that can provide security for your family and peace of mind knowing that they will be taken care of after you are gone. To select the right policy, it is crucial to understand how life insurance works, consider your needs and financial goals, and decide which type of policy best suits those needs.
At Pronto Insurance, our agents are equipped to provide tailored solutions that meet your needs and budget. We also offer free, no-obligation quotes so you can compare and select the best policy for you. Contact us today to learn more about life insurance and find the best plan for yourself and your family!