Looking for the right insurance policy as a contractor can sometimes feel like navigating a maze. With different types of contractors and varying insurance needs, it's important to understand the distinctions between policies. In this blog post, we're diving into artisan and service contractor policies and exploring how they differ from general contractors.
What makes artisan and service contractor policies unique? Artisan contractors, like carpenters, plumbers, and electricians, require coverage tailored to their specific trades. They may also benefit from coverage for bodily injuries or property damage. 
On the other hand, service contractors, including IT consultants and tree surgeons, focus on providing services rather than physical construction. They need coverage for personal injury and errors and omissions, which are risks associated with their line of work.
What is Artisan Contractor Insurance?
Artisan and service contractor insurance are specialized policies catering to different types of contractors. While they belong to separate categories within the contracting industry, these policies often complement each other to offer comprehensive coverage. They help distinguish artisans and service contractors from general contractors, who typically have broader insurance requirements.
An

artisan contractor

is a skilled tradesman who employs specialized knowledge, tools, and materials to construct physical structures or improvements. This could mean carpenters and plumbers, including painters, electricians, roofers, and masons. Artisan contractors would need insurance coverage to protect themselves from the risks and challenges that artisans face in their line of work, protecting them against liabilities that may arise during their projects.

On the other hand, a

service contractor

is someone who provides a service rather than constructing physical structures or improvements. This can include consulting, janitorial services, or IT support professionals. Service contractor insurance focuses on the risks associated with providing services to clients, such as errors and omissions, and can also include

general liability coverage

.
What Is a General Contractor Insurance?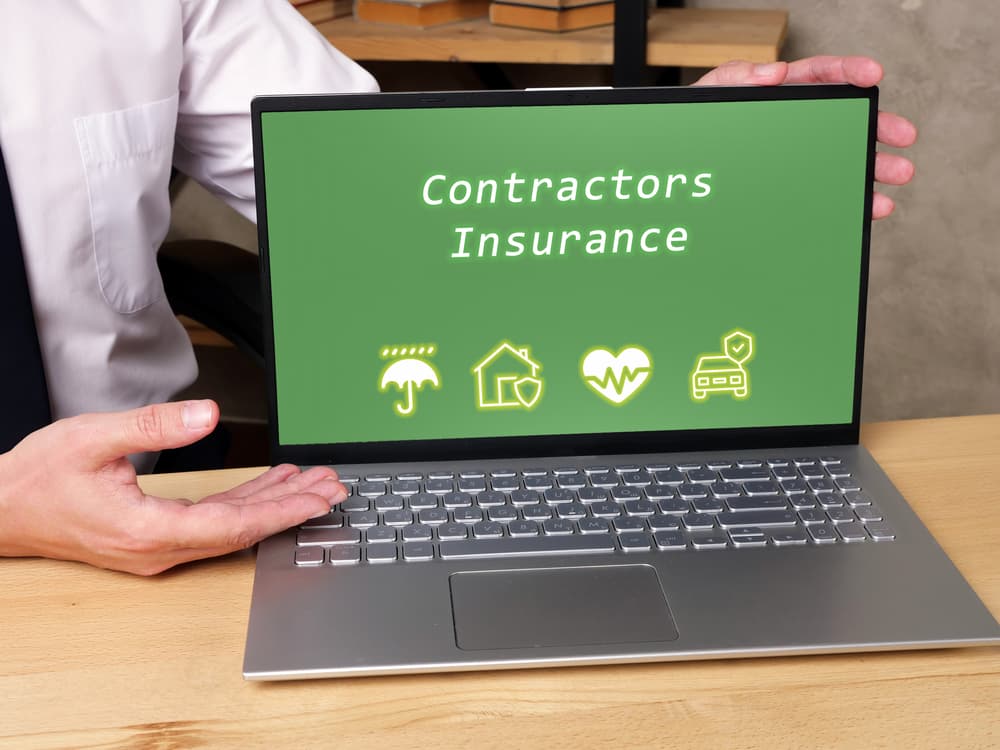 General contractor insurance is a type of insurance specifically designed for professionals overseeing and managing construction projects. General contractors coordinate various aspects of the construction process, including hiring subcontractors, managing timelines, and ensuring the project's overall success.
General contractor insurance typically includes a combination of coverage options, such as general liability insurance and property insurance, to protect against third-party injuries or property damage. It may also cover the contractor's tools and equipment, safeguarding valuable machinery. Additionally, general contractor insurance often covers builder's risk, protecting against property damage or loss during construction. Commercial auto insurance is another crucial component to cover vehicles used for business purposes.
This comprehensive insurance coverage is essential for general contractors to mitigate potential financial losses, protect their reputation, and comply with contractual obligations. Insurance agents specializing in contractor insurance can assist in finding the right coverage, including workers' compensation insurance, to meet the specific needs of small business owners in the contracting industry.
Artisan Contractor vs. General Contractor Policy
While artisan and general contractor insurance provide important coverage for their respective types of contractors, they differ in a few key ways. Most notably, artisan contractor policies are more tailored to the risks those working in the trades face. In contrast, general contractor policies offer broader coverage options to protect against potential liabilities.
For example, an artisan contractor policy may cover faulty workmanship or property damage caused by on-site tools and materials. On the other hand, a general contractor policy may include liability protection for injuries that occur on-site or equipment failure during construction activities. Ultimately, the best option depends on your business.
Pronto Insurance Has You Covered
Now that you understand the nuances of artisan, service, and general contractor policies, you can choose the right insurance coverage for your contracting business. Whether you're a skilled artisan, a service contractor, or a general contractor overseeing construction projects, having the appropriate insurance protection is crucial for mitigating risks and ensuring peace of mind.
At Pronto Insurance, we specialize in providing insurance solutions for contractors in California. Our experienced team can help you navigate the complexities of contractor insurance and tailor a policy to meet your needs.
Remember, insurance is not just a legal requirement; it's a vital tool for protecting your livelihood. Trust Pronto to provide you with reliable coverage and personalized service. Give us a call or visit our website to learn more. Your contracting business deserves the best insurance protection, and we're here to help you every step of the way.