If you want to start a landscaping business in California, understanding the licensing requirements and regulations is essential. This blog will answer important questions about licensing for lawn care businesses. Find out if you need a license and the consequences of operating without one.
We'll also cover licensing requirements for landscaping businesses in California and guide you on obtaining the necessary licenses. Additionally, we will discuss the significance of having appropriate insurance coverage for your landscaping business.
Do I Need a License for Landscaping?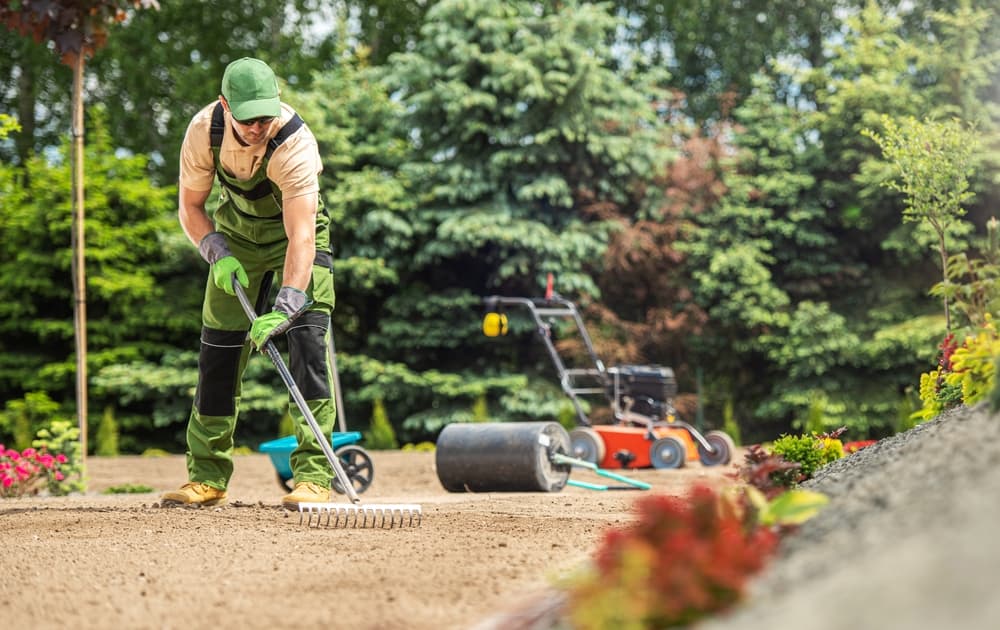 First and foremost, it's crucial to clarify whether your lawn care business requires a license in California. The short answer is yes, you need a license for a landscaping business in the state. California law mandates that landscape contractors obtain a Class C-27 license from the Contractors State License Board (CSLB). 
This rule applies to any individual or business offering any type of landscaping service for compensation. It is also required for any landscaping project that costs more than $500 in labor and materials. Landscaping includes a wide range of activities, such as:
Mowing lawns

Trimming hedges

Planting trees and flowers

Installing irrigation systems

Building retaining walls and patios

Designing and installing outdoor kitchens and living areas
You need a landscaping license if you perform any of these tasks for a fee.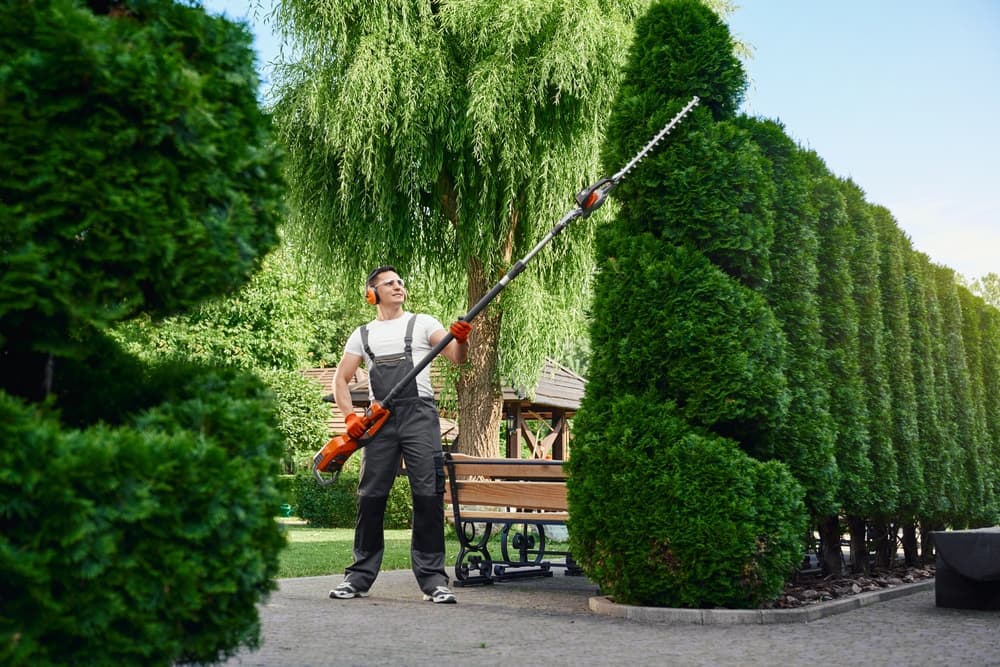 Why Do Landscapers Need A License?
The requirement for landscapers to hold a license in California may seem like an additional bureaucratic hurdle. However, there are compelling reasons behind this regulation. Let's delve into the key reasons why landscapers need a license:
Consumer Protection.

The primary purpose of licensing landscapers is to protect consumers from unscrupulous or unqualified service providers. With a business license, clients can be confident that the landscaper they hire has met certain standards of competency and professionalism.
Quality Assurance.

A licensed landscaper is more likely to uphold higher standards of workmanship and safety. By adhering to industry regulations and best practices, they help maintain the overall quality of lawn care services in the state.
Legal Compliance.

Operating without a license in California is illegal and can result in significant penalties. Landscapers ensure they comply with state laws and regulations by obtaining a license. As a result, they also avoid fines, legal disputes, and potential damage to their business's reputation.
Access to More Opportunities.

Having a valid license opens up more opportunities for landscapers. Many clients, particularly government agencies and larger contracts, require contractors to be licensed.
Confidence and Trust.

A license is a sign of professionalism and dedication to landscaping. It instills confidence in clients that they are working with a legitimate and reputable business.
Liability Protection.

You'll likely have the

required business insurance coverage

when you get a license. This not only protects your business but also gives peace of mind to your clients. Insurance ensures both parties are adequately covered in accidents or property damage.
What Happens if You Don't Have a License?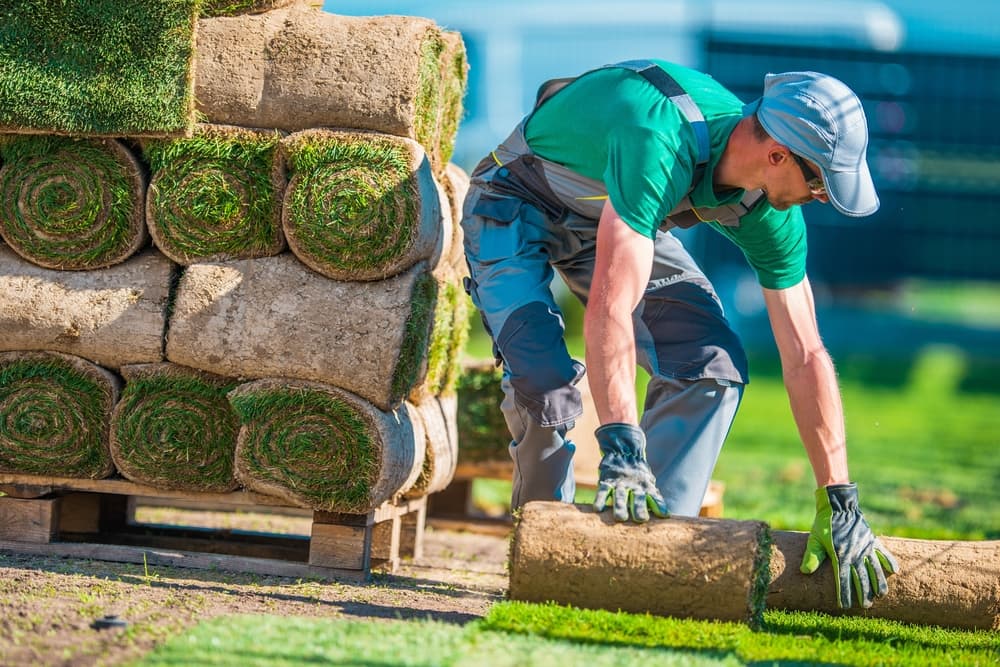 Operating a landscaping business without the necessary license can lead to significant consequences. The CSLB and other regulatory bodies actively enforce these requirements. Failing to obtain the appropriate license may result in legal penalties, fines, and the inability to pursue legal action for unpaid fees. It can also damage your reputation and hinder your ability to secure important contracts.
California Landscaping License Requirements
You must meet specific licensing requirements to run a legitimate landscaping business in California. These include: 
Age.

You must be at least 18 years old.

Experience.

Contractors must have at least four years of journey-level experience in landscaping work to qualify for a license.

Examination.

You must pass the California landscaping contractor exam, which covers various aspects of landscaping, including safety regulations, project planning, and more.

Bonding and Insurance.

Landscaping contractors must have a surety bond of at least $12,500 and provide proof of liability insurance with a minimum coverage of $1 million.

Application and Fees.

You need to submit a license application and pay the associated fees.

Background Check.

A background check is part of the licensing process to ensure a clean record.
How To Get a License for Your Landscaping Business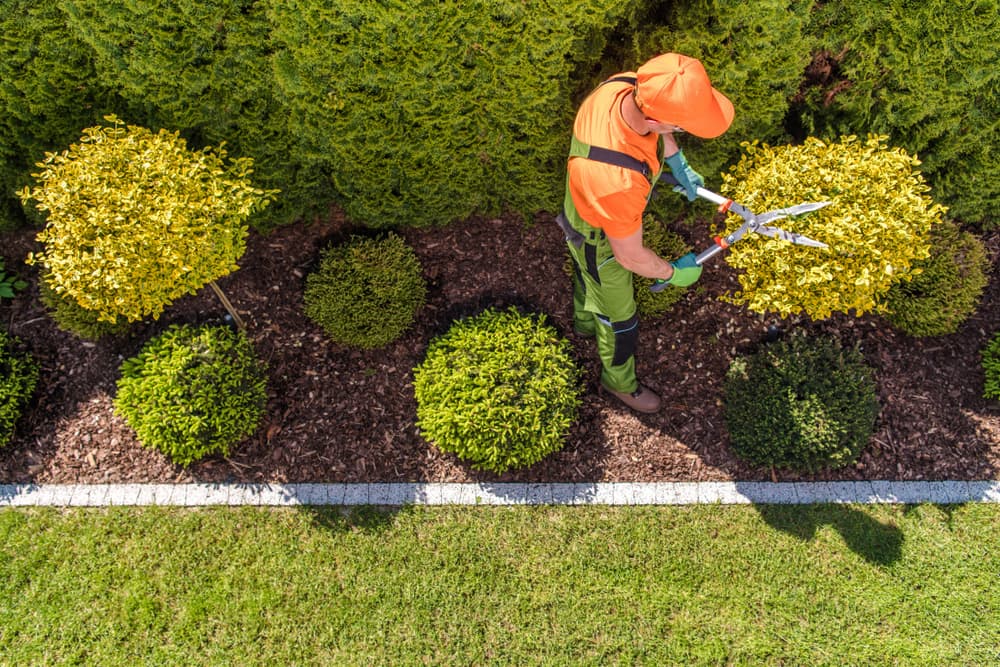 Obtaining a landscaping license in California is a step-by-step process. Here's a simplified overview of what you need to do:
Application.

First, you must apply online or by mail. You will need to provide information about your experience and qualifications and pay the required application fee.

Pass the Exam.

Study and prepare for the California landscaping contractor exam. This exam is designed to test your knowledge of landscaping laws and regulations and your technical skills.

Secure a Bond and Insurance.

Obtain a surety bond of at least $12,500 and purchase liability insurance with a minimum coverage of $1 million.

Submit the Application.

Complete the license application and submit it to the CSLB.

Pay Fees.

Pay the necessary licensing fees, which can vary depending on the specific type of license you need.

Background Check.

Undergo a background check as part of the application process.

Receive Your License.

You'll receive your landscaping contractor license once you meet all the requirements and your application is approved.
Get the Right Coverage From Pronto
While acquiring the appropriate license is essential for your landscaping business, having the proper insurance coverage is equally important. Pronto Insurance offers comprehensive commercial insurance solutions to protect your business from unforeseen risks. We offer customized insurance coverage for your lawn care or landscaping business, including general liability insurance, workers' compensation insurance, and more. 
Don't leave the future of your landscaping venture to chance. Contact Pronto Insurance today to discuss your insurance needs and ensure your business is well covered. Let us be your landscaping business' trusted partner, helping it thrive and stay secure.