As a small business owner, running a business comes with inherent risks. Without the right insurance coverage, those risks can be even more pronounced. But don't let the complex world of insurance policies intimidate you! With our guidance, you can confidently protect your business against potential risks and ensure the longevity of your entrepreneurial journey.
So, which insurance policy do you need? This question often plagues business owners, but we are here to help you navigate this terrain. Every business is unique, and each comes with its own risks, from property damage to liability claims.
In this comprehensive article, we'll delve into the intricacies of insurance policies available for small businesses and equip you with the knowledge to make informed decisions. Get ready to explore the insurance world and ensure your business's future success.
Types of Insurance Needed for Small Businesses
When it comes to your business, there is no one-size-fits-all solution. Once you've identified the most common risks associated with your small business, you can create a tailored insurance policy that addresses those risks. Here are the main types of business insurance:
General Liability Insurance
General liability insurance is one of the most common types of insurance for small businesses. This insurance policy covers bodily injury, property damage, and personal injury claims. If a customer is injured on your business's property or if you accidentally damage someone else's property, general liability insurance can help cover legal fees, medical expenses, and other costs associated with defending against a claim.
Commercial Auto Insurance
Commercial auto insurance protects your business in case of an accident involving your commercial vehicle. If your business owns or uses vehicles for work purposes, such as delivery trucks, company cars, or work vans, it's essential to have commercial auto insurance. Accidents happen; without proper coverage, your business could be held liable for property damage, bodily injury, and other related expenses. Commercial auto insurance pays medical bills, property damage, and liability claims resulting from a commercial vehicle accident. 
Commercial Property Insurance
Commercial property insurance protects your business's physical assets, including buildings, equipment, and inventory. This insurance policy can cover damage or loss due to theft, fire, or other covered perils. Commercial property insurance can also cover business interruption, which can help protect lost income if your business is forced to close temporarily due to a covered loss.
Workers' Compensation Insurance
Workers' compensation insurance (known informally as workers comp) is mandatory in most states if you have employees. This insurance policy provides medical benefits and lost wages to employees who are injured or become ill on the job. Workers' compensation insurance can also cover legal fees and other costs associated with defending against a claim.
Errors and Omissions (E&O) Insurance
Errors and omissions (E&O) insurance, or professional liability insurance, covers professional mistakes and negligence that may result in financial loss for clients. This type of insurance is commonly used by businesses that offer professional services, such as lawyers, doctors, consultants, and architects.
Special Events Insurance
Special events insurance covers one-time events, such as conferences, festivals, and weddings. This type of insurance can protect businesses from liability claims related to accidents, injuries, property damage, or cancellation of events due to unforeseen circumstances.
Builder's Risk
Builder's risk insurance protects builders and contractors from financial losses due to damage or loss of property during construction. This type of insurance can cover losses due to natural disasters, theft, vandalism, or other unforeseen events.
What Is Small Business Insurance?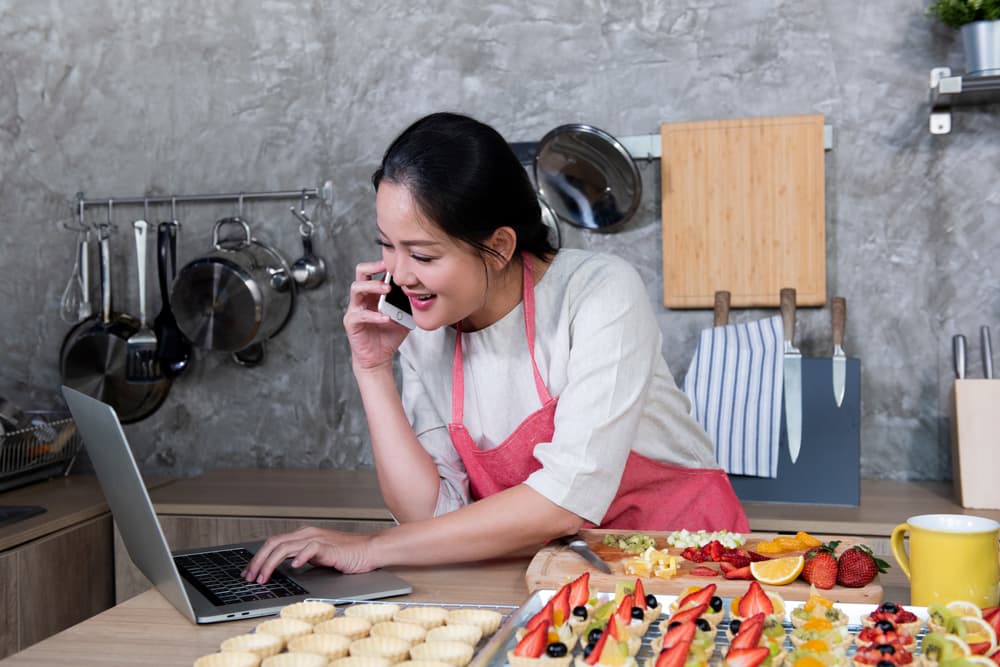 Small business insurance is a type of insurance policy that provides coverage for small businesses with limited resources and assets. As a small business owner, you may face various risks during business operations, such as property damage or liability claims, that could cause financial losses. That's where small business insurance comes in handy.
Now, if you're a small business owner who generates income by providing services or selling goods but doesn't have a fixed office space, you may wonder how to protect your business. Our experienced insurance professionals offer individual professional packages and home-based business insurance policies to meet your unique needs. Whether you need an annual policy or need to show proof of insurance, Pronto Insurance has got your back.
How to Get Small Business Insurance
Now that you know the types of insurance available for small businesses, the next question is, how do you get the right insurance policy for your business needs? Here are a few tips to help you get started:
Identify your business risks: Before purchasing an insurance policy, take the time to assess your business risks. Identify the most common risks associated with your small business and the type of insurance coverage you need to protect your business against those risks.

Research insurance companies: Look for providers specializing in small business insurance. Check their reviews, credentials, and customer service reputation to ensure you're working with a reliable provider.

Compare policies: Don't settle for the first policy you come across. Compare policies from different insurance providers to find the one that meets your needs and budget.
Rely on Pronto
As a small business owner, having the right insurance coverage to protect your business from unforeseen events and potential risks is essential. The process of finding the right insurance policy may seem overwhelming, but by identifying the specific risks your business faces and choosing the appropriate coverage, you can safeguard your investment and keep your entrepreneurial dreams alive.
Pronto Insurance offers tailored policies for small businesses that cover liability, property damage, and other risks. We are dedicated to helping small business owners navigate the insurance process and protect their businesses with the most comprehensive coverage possible. So, don't wait any longer and get the protection you need for your business today!